24 Hour Burbank Plumbers available for your plumbing neeeds.
Providing plumbing services in Burbank – Your reliable plumber in LA
There are a lot of reasons why hiring a professional plumber to complete routine plumbing maintenance tasks in and around your home is a good idea. Hiring a licensed certified plumbing professional ensures that the Burbank plumbing service or repair will be done right the first time. This will also save you money in the long run because you won't have to hire a professional to fix any mistakes that you may have made while trying to complete the job yourself.
THE BURBANK PLUMBERS AT JOHN'S PLUMBING COMPANY SOLVE YOUR PROBLEMS WHEN YOU NEED IT MOST
Routine Burbank Plumbing Services in LA
Looking for a trustworthy Burbank plumbers that wont break the bank?
You have found us.. check out many coupons that can help get your plumbing problems fixed while saving some money!
Staying on top of routine plumbing maintenance tasks in and around your home can also prevent plumbing emergencies in the future. And if you're doing your own Burbank, CA plumbing services or repairs you're more likely to overlook something that a professional Burbank Plumber will notice right away.
24 Hour Plumbers In Burbank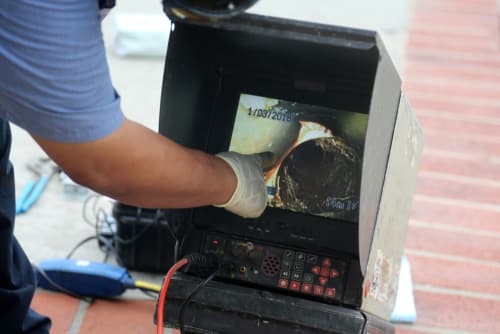 Burbank Plumbing Service Areas
Our water heater began spewing water this morning.  John was the first plumber in the area to answer my call, and was able to get to my house within 10 minutes of the call.  He fixed the problem promptly and for what seemed to be a reasonable price.  He was friendly and informative.  I will definitely call John again and will recommend him to neighbors.  Thanks, John!
-Caitlin R
John has done numerous plumbing projects around my house and has always done excellent work.  He's quick to respond to my inquiry's and even replaced my water heater on a Sunday.  Most recently, I had him install a water purification system and new faucet.  His prices are reasonable and he will continue to be my go-to plumber.
-Rachel R.
Very helpful guy, thank you for the quick service and low service fee 🙂 Job well done.
-Sandra F.
These guys are the best! If you're looking for a legit plumber, call John's Plumbing & Drain Services in Atwater Village. Fairest price, honest and very knowledgeable!
-Ashley C.
Project: Install a Tankless Water Heater System
Comments: john and company were very efficient. they took their time and got the job done right. they replaced my standard water heater with a rinnai tankless water heater. while they were here, I also had them install a earthquake shut-off valve. great job at a reasonable price. I am keeping john as our regular plumber for the future.
Sergio S. in La Crescenta, CA
Project: Install, Repair or Replace Plumbing or Fixtures
Comments: My tenant is happy so I am happy. John was very patient with me and explained everything before he did the job. Very nice over the phone and I will use him again for future plumbing needs.
 Marilyn L. in Pasadena, CA
Project: Install, Repair or Replace Plumbing or Fixtures
Comments: I am very pleased. I've had John do the top priority job of repairing a leaking drainpipe and his work looks to be top notch. I'm definitely thinking of using him for the larger job of repiping the whole house (replacing the failing M-type copper with L-type). And again, John's bid is within my budget considerations. Highly recommended.
Homeowner in Glendale, CA
Project: Install or Replace a Water Heater
Comments: John was great. He gave me options and worked with me to find a solution that worked within my budget. Very professional. I will definitely use him again for any plumbing issues.
Laura W. in South Pasadena, CA
Project: Install or Replace a Water Heater
Comments: John was very responsive to my initial call, showed upon time and did excellent work at a fair price to replace my water heater. I highly recommend him and I plan to use him for future plumbing needs
Gary P. in Sherman Oaks, CA
Camera Locate Breakage for a Plumbing System
Comments: We had them run a snake from our sewer line out to the street, as we have lots of trees with roots that sometimes get into the line. They came as scheduled, did a great job and the price was as quoted.
Colleen L. in Pasadena, CA
Monday, Open 24 hours
Tuesday, Open 24 hours
Wednesday, Open 24 hours
Thursday, Open 24 hours
Friday, Open 24 hours
Saturday, Open 24 hours
Sunday, Open 24 hours
John's Plumbing & Drain Services
3847 Brunswick Avenue, LA, Ca, 90039