CLOGGED DRAINS REPAIR IN LOS ANGELES, CA, AND SURROUNDING AREAS
Dealing with Clogged Drains in Los Angeles, CA, and the surrounding areas? Call the expert plumbers at John's Plumbing & Drain Services to help fix the problem quickly and efficiently.
Clogged drains can quickly become a major hassle, disrupting your daily routine and causing frustration. Clogged drains can bring your household to a standstill, whether it is a slow-draining sink or a backed-up toilet. That's why you need professional clogged drain services to resolve the problem and restore the flow swiftly.
At John's Plumbing & Drain Services we understand the inconvenience and mess that clogged drains can create. Our team of skilled plumbers is here to help you tackle any drain blockage with expertise and efficiency. From simple clogs to more complex obstructions, we have the tools and knowledge to unclog your drains and ensure smooth water flow throughout your home.
When it comes to clogged drains, don't settle for temporary fixes or do-it-yourself remedies that may worsen the situation. Trust the experts at John's Plumbing & Drain Services for reliable and professional clogged drain services in Los Angeles and the surrounding areas. Contact us today at (323) 422-7485, and let us take care of your clogged drains so you can return to your daily routine without hassle.
The Common Causes of Clogged Drains
Clogged drains can occur for various reasons, and understanding the common causes can help prevent future blockages. Here are some of the most common culprits behind clogged drains:
   

Accumulation of hair:

Hair is one of the primary causes of clogged bathroom drains, especially in showers and sinks.

   

Grease and oil buildup:

Pouring grease or oil down the kitchen sink can lead to blockages as they solidify and coat the inside of the pipes.

    Food debris: Food particles, such as leftover scraps or coffee grounds, can accumulate in kitchen drains and cause blockages over time.

   

Soap residue and mineral buildup:

Soap scum and mineral deposits can accumulate in bathroom drains, reducing water flow.

   

Tree roots:

Over time, tree roots can infiltrate underground pipes, causing blockages and disrupting the wastewater flow.

   

Foreign objects:

Accidentally flushing items like baby wipes, sanitary products, or cotton balls down the toilet can lead to severe blockages.
By being aware of these common causes, you can take preventive measures and minimize the risk of clogged drains in your home. However, if you're already facing a stubborn blockage, it's best to seek professional assistance to ensure effective and long-lasting solutions. At John's Plumbing & Drain Services we have the expertise to identify and address the root causes of your clogged drains, providing reliable and efficient plumbing services.
How Do I Know I Have a Clogged Drain?
Clogged drains can disrupt the normal functioning of your plumbing system and cause inconvenience in your daily life. Recognizing the signs of a clogged drain early on can help you take prompt action and prevent the issue from escalating. Here are some common indicators that you may have a clogged drain:
   

Slow drainage:

If you notice that water is draining slowly from your sinks, shower, or bathtub, it could be a sign of a clog. The water may accumulate and take longer to disappear.

   

Foul odors:

Unpleasant smells emanating from drains can indicate a buildup of food debris, grease, or other organic matter. These substances can decompose over time and produce foul odors.

   

Gurgling sounds:

Strange gurgling or bubbling noises from your drains or toilet when using other fixtures in your home can indicate a clog. This occurs when air gets trapped in the pipes due to an obstruction.

   

Water backups

: If water starts to back up or overflows from one plumbing fixture when you use another, it suggests a blockage in the main drainage line.
●     Multiple clogged fixtures: When several drains in your home, such as sinks, showers, and toilets, are experiencing slow drainage simultaneously, there is likely a clog in the main sewer line.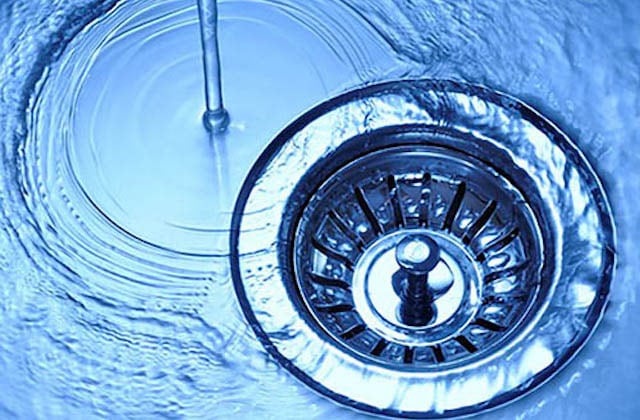 If you notice any of these signs, it is essential to address the issue promptly to prevent further damage to your plumbing system. Contact John's Plumbing & Drain Services the trusted experts in Los Angeles and the surrounding areas, for professional clogged drain diagnosis and effective solutions.
5 Tips on How to Avoid Clogged Drains
Clogged drains can be a major inconvenience, but with some preventive measures, you can minimize the chances of experiencing blockages in your plumbing system. Here are five tips to help you avoid clogged drains:
Tip 1: Use Drain Guards Or Screens
Placing drain guards or screens over your sink and shower drains can prevent hair, food particles, and other debris from entering the pipes and causing blockages. Clean these screens regularly to maintain their effectiveness.
Tip 2: Dispose Of Waste Properly
 Avoid pouring grease, oil, coffee grounds, and food scraps down the kitchen sink. Instead, collect grease in a container and dispose of it in the trash. Use a sink strainer to catch and empty food particles into the garbage.
Tip 3: Avoid Flushing Non-Flushable Items
Only flush toilet paper down the toilet. Do not flush items like cotton balls, baby wipes, dental floss, and sanitary products, as they can cause stubborn clogs in your plumbing system.
Tip 4: Regularly Clean Your Drains
Pouring boiling water down your drains weekly can help dissolve accumulated soap scum, grease, and other debris. Additionally, using a mixture of vinegar and baking soda can effectively clean and deodorize your drains.
Tip 5: Schedule Professional Drain Maintenance
Regular maintenance by a professional plumber is essential for preventing clogs. They can perform professional drain cleaning to remove any buildup or potential blockages and ensure the smooth flow of water throughout your plumbing system.
By following these tips, you can significantly reduce the risk of clogged drains in your home. However, contact John's Plumbing & Drain Services if you encounter persistent clogs or require professional assistance. Our skilled plumbers have the expertise to provide comprehensive plumbing services, including drain cleaning and repair.
WE'RE HERE TO HELP
Are you experiencing a clogged drain? Don't let it disrupt your daily routine any longer! Contact John's Plumbing & Drain Services for fast and reliable clogged drain services in Los Angeles and the surrounding areas. Our expert plumbers are ready to tackle even the toughest blockages and restore water flow in your pipes. Don't wait until the problem worsens – call us now at (323) 422-7485 to schedule an appointment and say goodbye to clogged drains.
Our water heater began spewing water this morning.  John was the first plumber in the area to answer my call, and was able to get to my house within 10 minutes of the call.  He fixed the problem promptly and for what seemed to be a reasonable price.  He was friendly and informative.  I will definitely call John again and will recommend him to neighbors.  Thanks, John!
-Caitlin R
John has done numerous plumbing projects around my house and has always done excellent work.  He's quick to respond to my inquiry's and even replaced my water heater on a Sunday.  Most recently, I had him install a water purification system and new faucet.  His prices are reasonable and he will continue to be my go-to plumber.
-Rachel R.
Very helpful guy, thank you for the quick service and low service fee 🙂 Job well done.
-Sandra F.
These guys are the best! If you're looking for a legit plumber, call John's Plumbing & Drain Services in Atwater Village. Fairest price, honest and very knowledgeable!
-Ashley C.
Project: Install a Tankless Water Heater System
Comments: john and company were very efficient. they took their time and got the job done right. they replaced my standard water heater with a rinnai tankless water heater. while they were here, I also had them install a earthquake shut-off valve. great job at a reasonable price. I am keeping john as our regular plumber for the future.
Sergio S. in La Crescenta, CA
Project: Install, Repair or Replace Plumbing or Fixtures
Comments: My tenant is happy so I am happy. John was very patient with me and explained everything before he did the job. Very nice over the phone and I will use him again for future plumbing needs.
 Marilyn L. in Pasadena, CA
Project: Install, Repair or Replace Plumbing or Fixtures
Comments: I am very pleased. I've had John do the top priority job of repairing a leaking drainpipe and his work looks to be top notch. I'm definitely thinking of using him for the larger job of repiping the whole house (replacing the failing M-type copper with L-type). And again, John's bid is within my budget considerations. Highly recommended.
Homeowner in Glendale, CA
Project: Install or Replace a Water Heater
Comments: John was great. He gave me options and worked with me to find a solution that worked within my budget. Very professional. I will definitely use him again for any plumbing issues.
Laura W. in South Pasadena, CA
Project: Install or Replace a Water Heater
Comments: John was very responsive to my initial call, showed upon time and did excellent work at a fair price to replace my water heater. I highly recommend him and I plan to use him for future plumbing needs
Gary P. in Sherman Oaks, CA
Camera Locate Breakage for a Plumbing System
Comments: We had them run a snake from our sewer line out to the street, as we have lots of trees with roots that sometimes get into the line. They came as scheduled, did a great job and the price was as quoted.
Colleen L. in Pasadena, CA
Monday, Open 24 hours
Tuesday, Open 24 hours
Wednesday, Open 24 hours
Thursday, Open 24 hours
Friday, Open 24 hours
Saturday, Open 24 hours
Sunday, Open 24 hours
John's Plumbing & Drain Services
3847 Brunswick Avenue, LA, Ca, 90039